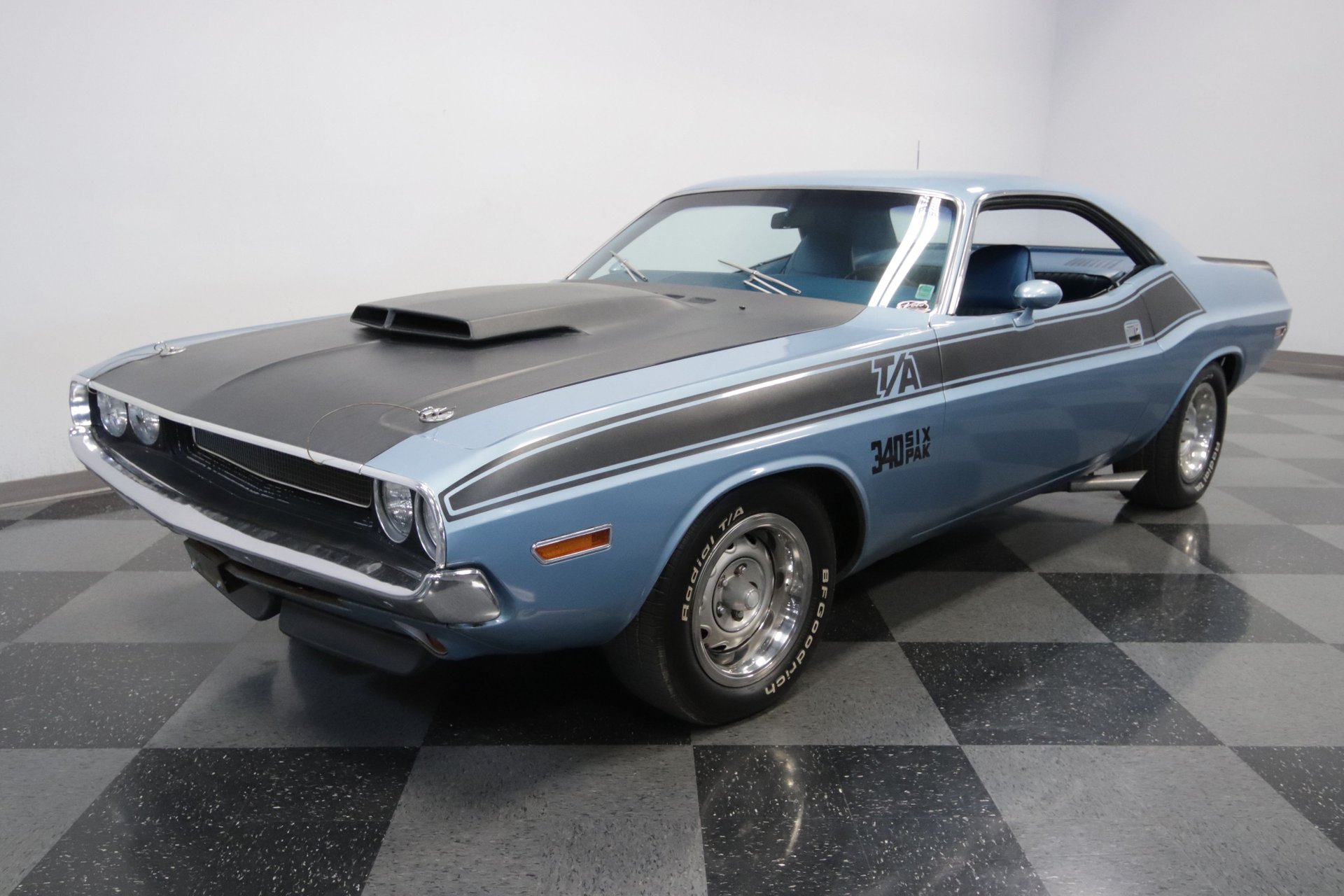 1970 Dodge Challenger T/A 340Ci Six Pack V8
July 10, 2022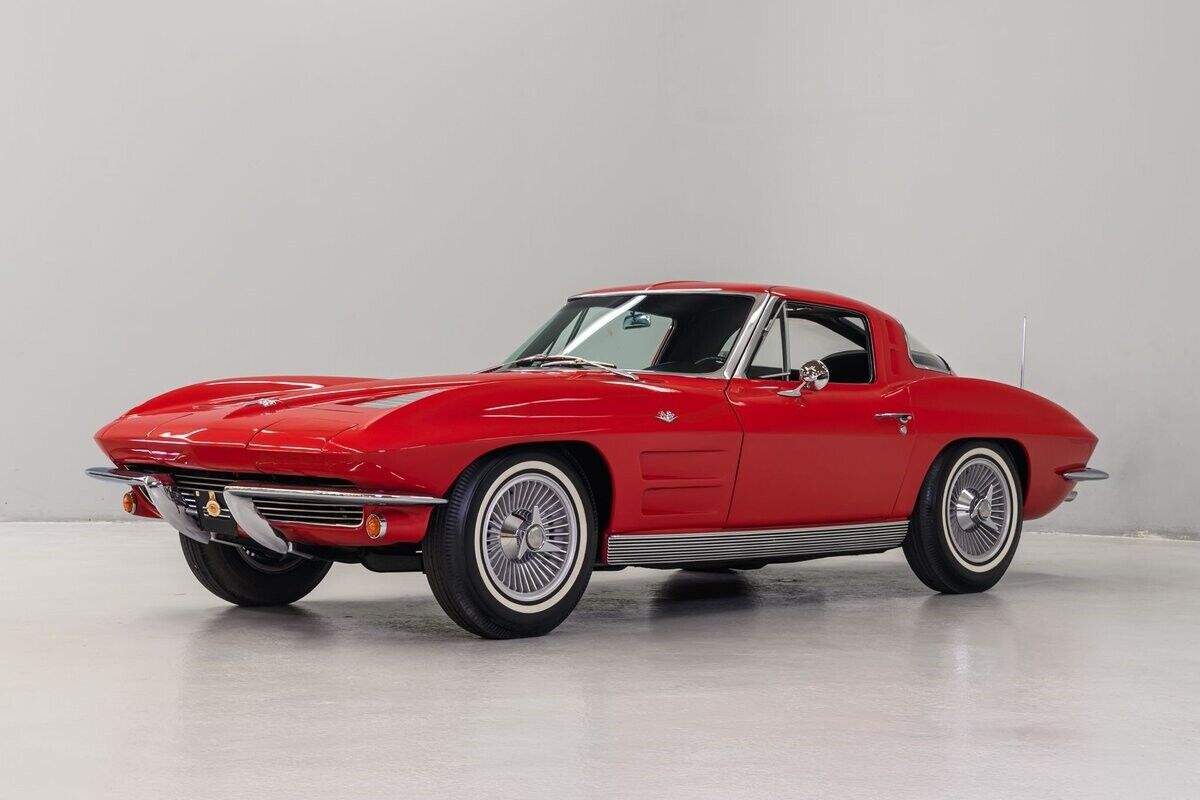 1963 Chevrolet Corvette C2 Stingray 327Ci V8 3-Speed Manual
July 15, 2022
$99,900.00
Item specifics
Condition:
Used
Year:
1971
VIN (Vehicle Identification Number):
1F02R2XXXXX
Mileage:
69306
Options:
—
Vehicle Title:
Clean
Power Options:
—
Exterior Color:

Grabber Blue

Make:
Ford
Interior Color:
Black
Trim:
Transmission:

4-Speed Manual

Drive Type:
RWD
Warranty:
Unspecified
Engine:
351Ci V8
For Sale By:
Dealer
Fuel Type:
Gasoline
Model:
Mustang
Body Type:
—
1971 Ford Mustang BOSS 351 Grabber Blue Coupe 351Ci V8 4-Speed Manual
Fully documented Boss 351 Mustang that's benefitted from a professional, ground-up restoration
Featured in Randy Leffingwell's The Mustang Forty Year History
Featured in David Newhardt's Mustang Milestones
Featured twice in Car Craft Magazine
Featured twice in Legendary Ford Magazine
Correct 351 cubic inch Ford V8
Correct Toploader 4-speed manual transmission
Factory power steering
Factory power front disc and rear drum brakes
Correct Competition Suspension
Correct Black Ruffino/Corinthian Vinyl interior
Correct Grabber Blue paint (Spies Hecker 2-stage)
15-inch Magnum 500 wheels
Original Build Sheet
Restoration photos and receipts
Eminger Document
Deluxe Marti Auto Works Report
Copies of all the car's features
We can ship your new classic anywhere in the world
Well past a half-century of motoring, the Ford Mustang remains one of the world's strongest automotive brands. While some of their rivals have taken a misstep or two, Ford has consistently ensured America's favorite pony car remains a stylish and affordable platform. Because of that, each generation finds a devout following and, ultimately, a place in the collector car world. In recent years, 71-73 Mustang prices have seen steady growth, and high-end cars like this awesome Boss 351 are starting to claim a few rays of spotlight. Equipped with a correct 351/Toploader drivetrain, and wrapped in a high quality, body-off restoration, this fully documented coupe has all the hallmarks of a great collector piece. If you're a blue oval fan who's looking for a thrilling muscle car that can be shown AND enjoyed, this second-generation Boss is your hot ticket!
IT JUST REACHES OUT AND GRABS YOU!
Corralled in the Arizona heat for the first 20 years of its life, this awesome pony is a strong example of just how good this generation of Boss can look. Unfortunately, those two decades involved a lot of track brawling, and, by the time its second owner stepped up to the plate, most of the car's Boss-exclusive components had been either swapped or modified. It took that owner three years of parts sourcing, but, after a solid restoration, this Ford was back on the road. In 1998, the car was purchased by its third owner: Ken Maisano of MASCAR Auto Body – yes, the same outfit that's been featured countless times on Overhaulin'. In addition to sourcing more correct parts, Ken stripped everything bare and financed a detailed, ground-up freshening. Naturally, that rebuild included correct Grabber Blue pigment, which, in this application, takes the form of high quality Spies Hecker 2-stage. And today, this Boss rolls as a revered collection of well-aligned panels and ridged character lines that presents a better-than-factory appearance.
For the 1971 model year, Ford product planners, aided by former GM exec Bunkie Knudson, designed a bigger, heavier and more luxurious Mustang. The idea was to cash in on the burgeoning large luxury coupe market; and not only did the car grow, it also received styling cues which exaggerated both its length and weight. At the front of this Ford's body, prominent sportlights join crystal headlamps to light a traditional galloping horse emblem, a bright chrome bumper and an aggressive chin spoiler. The car's fuselage sports fresh marker lamps, flush door handles, vivid "BOSS 351 MUSTANG" call-outs and traditional Ford racing mirrors. At the top of that fuselage, like-new glass, which is framed by bright stainless trim, highlights both the car's long Ram Air Hood and dramatic fastback roofline. And at the back of that roofline, a jewel-like fuel filler and traditional Mustang taillights ride between a fresh bumper, a prominent wing and a third "BOSS 351" call-out.
BOSS 351
Naturally, this all-American blue oval is a lot more than just a pretty body. Under the car's 'long and low' hood you'll find 351 cubic inches of Ford V8 that's been balanced, blueprinted and completely overhauled by Ken Maisano Racing Engines. In factory guise, Ford's venerable Boss 351 utilized Boss 302 heads, a solid-lifter cam and shot peened and magnafluxed rods to turn stout 11 to 1 compression into an honest 330 horsepower. Today, this big coupe makes roughly 100 more horses thanks to a mild cam upgrade. At the top of the engine, an old school carburetor snipes air from a restored, single-snorkel air cleaner that's decked in a sweet combination of factory fresh decals and bright blue paint. Below that carb, a clean aluminum intake anchors a traditional points distributor between fresh Autolite Radio Resistance wires and finned valve covers. Below those covers restored exhaust manifolds funnel spent gases in to high performance, true-dual pipes. And in front of those manifolds, a fresh radiator cycles water through pliable Autolite hoses and reproduction screw clamps. As you can see, the car's proper bay has been coated in a smooth sheen of Satin Black paint. All the engine's correct ancillary components, from its Autolite rev limiter and Autolite voltage regulator to its reproduction Autolite battery, are present and accounted for. And the road-ready powerplant is fast, potent and runs every bit as good as its brilliant Ford Blue paint suggests!
AS IT WAS
Given its body-off restoration, the bottom of this premium Ford looks exactly how you'd expect a well-maintained classic to look. The motor spins a rugged Toploader 4-speed that's been completely rebuilt by Orange County Transmission of Costa Mesa, California. Holding that drivetrain off the ground is a correct Competition Suspension, which makes excellent use of a thicker sway bar, stiffer springs and staggered rear shocks. Above that suspension, solid floorpans sport a familiar combination of oxide and undercoat. At the ends of that suspension, factory power steering combines with fresh fuel components and power front disc and rear drum brakes to make easy work of turning, stopping and accelerating. In the middle of the floors, a big, true-dual exhaust system jettisons roasted dinosaurs through an H-pipe crossover and traditional turbo mufflers. And at the edges of those floors, power meets the pavement through chrome Magnum 500s, which spin F60-15 Firestone Wide Oval 60s around galloping horse center caps.
FACTORY CORRECT
Inside this Grabber chariot, a correct Black interior features fresh bucket seats and a roster of correct equipment that blends seamlessly with the car's bright facade. Everything from the door panels and headliner to the black carpet and pony-branded floor mats appears to be restoration-fresh. The dash is loaded with vintage telemetry and features glossy black trim that's clean and tasteful. A correct Philco AM radio rides between well-integrated accessory gauges and a polished Hurst shifter that's founded on a factory console. The driver spins a 2-spoke factory steering wheel. And the passengers stash supplies in a completely restored trunk that features a correct mat, a correct lid decal and a familiar Space Saver spare.
There's never a bad time to buy a classic muscle car that's in excellent condition – especially when that car is a Boss. While the 71-73 Mustang's production numbers are significant, documented, top-of-the-line ponies are hot commodities that appear to be just warming up. If you're looking to buy in to an emerging collector car niche, don't miss your chance to own this stellar Ford!
HIGHLIGHTS
* Fully documented Boss 351 Mustang that's benefitted from a professional, ground-up restoration
* Featured in Randy Leffingwell's The Mustang Forty Year History
* Featured in David Newhardt's Mustang Milestones
* Featured twice in Car Craft Magazine
* Featured twice in Legendary Ford Magazine
* Correct 351 cubic inch Ford V8
* Correct Toploader 4-speed manual transmission
* Factory power steering
* Factory power front disc and rear drum brakes
* Correct Competition Suspension
* Correct Black Ruffino/Corinthian Vinyl interior
* Correct Grabber Blue paint (Spies Hecker 2-stage)
* 15-inch Magnum 500 wheels
* Original Build Sheet
* Restoration photos and receipts
* Eminger Document
* Deluxe Marti Auto Works Report
* Copies of all the car's features
* We can ship your new classic anywhere in the world
Used
Charlotte, North Carolina